Whilst working full-time as a desktop and server support engineer in the 1990's, Simon Belt found himself helping a variety of small businesses to improve their IT infrastructure. A trend became clear that self-styled business owners were reluctant to ask IT support companies to provide off the shelf PC and network solutions, and were having a go themselves. To provide such businesses with the coherent and stable PC networks they required, in 1999 Simon Belt developed the Simply Better IT offering as a retainer service.
Although stable and secure PC networks are relatively easy to deliver when coherently deployed by well trained technicians, understanding how businesses can use technology better to help deliver their business goals requires more than technical expertise. It was when developing some websites for a variety of businesses that it became clear how critical it is for IT to facilitate efficient ways of working rather than the other way around. Simply Better IT bridges the gap between the way businesses have learnt to work around the IT they have, and how IT can be used to improve ways of working through an elegant deployment.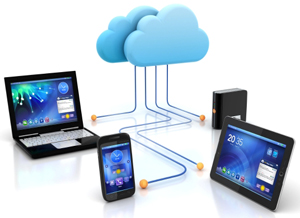 There have been some tremendous strides in the development of technology that integrates a plethora of services available through multiple devices. The technologies available to small businesses, once the preserve of large corporations, are now great Levellers in the marketplace. The only barrier to using the available technologies is the time and effort required to deploy them in a way that suits your business.
More as a business partner, Simply Better IT operate as your IT support, understanding the way your business works and needs to progress, in order to deliver the IT infrastructure that will allow your business to use technology better. As a collaborative enterprise, Simply Better IT partner with other IT suppliers to deliver the personalised solution you require by using the most appropriate technologies.
Despite being only part-time within a business, used as and when required on a retainer contract, Simply Better IT provide full end to end IT solutions, from desktop installations, through networks, servers and firewalls to join with internet connections and services available through a variety of handheld devices. Whether this starts from developing your website, or perhaps leads to it, integration of business process with marketing through using technology better is our thing.