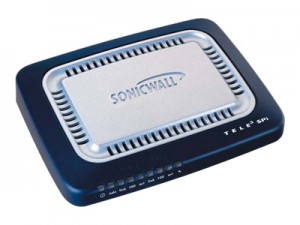 Configuration of SonicWALL Tele3 SP Hardware Firewall
• Introduction
• Network Configuration Information
• Configuring the SonicWALL Tele3 SP Hardware Firewall
• Appendix IIntroduction
Simply Better It is an IT consultancy operating out of the proprietor's home in New Mills. For its
own use and to test out configurations prior to installations, it has its own Local Area Network with
a connection to the Internet via a Demon Internet Broadband connection provided by BT
Broadband over a standard telephone line provided by BT. The physical network infrastructure is
outlined in the 'Network Infrastructure' document, but briefly consists of an ADSL Broadband
connection into the office, an ADSL modem feeding a Hardware Firewall into the office LAN. The
Hardware Firewall feeds into a dedicated network card on a Small Business Server running Internet
Security and Acceleration Server, and through this to a second network card feeding a Hub on the
Local Area Network for office based PCs, printers and laptops.
This document details the process of configuring a 'SonicWALL Tele3 SP' Hardware Firewall
specifically, but should be useful in the configuration of any other Hardware Firewall used in its
place.
This document should be used as a working document, updated as changes are made.