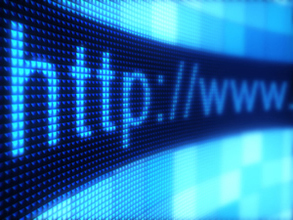 Simply Better IT offer full Domain Name Registration and Website Hosting services through a reseller account with Heart Internet. All their web servers are based in the UK, which helps with Search Engine Optimisation for UK based searches. The full eXtend Control Panel options can be made available for you, or a restricted set of options depending on your business needs. Simply Better IT offer their domain name and website hosting services from the High Peak in Derbyshire, so if you want to chat about hosting your website, or registering a suitable Domain Name, we're in New Mills – between Buxton and Stockport.
Deciding on whether you should establish your own hosting account with an Internet Service Provider, or have a third party supplier like Simply Better IT register and manage your Domain Name and Web Hosting for you, isn't just a technical matter. There may be good business reasons for managing your Domain Name and Website Hosting yourself, provided you have the technical and administrative infrastructure to do so. However, as a business you may want your Domain Name and Web Hosting to be looked after by a trusted partner, especially if your technical skills are at an early stage of development. Simply Better IT strive to develop technical ability and resilience within your business, rather than develop dependency of third party suppliers, and look to facilitate you being in as much control of your IT infrastructure as you're comfortable with, and can start that process at any technical level.
It's better to consciously work through the best strategy for registering an appropriate Domain Name, developing your Website and having the Web Hosting that delivers it to your customers sooner rather than later. Establishing the digital footprint of your chosing, with the connections that work for you is a time consuming business, so maximise your impact by making the right decisions early on. Whilst Simply Better IT prefer to provide Web Hosting to businesses around Buxton in the High Peak of Derbyshire, we're also happy to offer Web Hosting Services in Stockport and Manchester.
Simply Better WordPress Web Hosting for just £10 + Vat (monthly):
34SP WordPress specific hosting
Domain Name Registration charged separately
Management of site is additional cost
If you're in the High Peak, Derbyshire and want quality Web Hosting at a sensible price, let's talk.