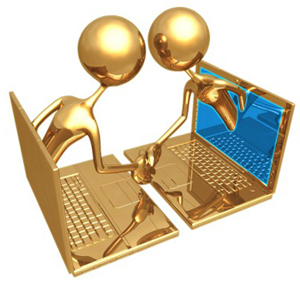 Small businesses are usually successful through their business owners being passionate about the quality of the products and services they've developed, and market that message face to face. Marketing that message through paper based leaflets, brochures and advertising, rarely captures the essence of what's on offer without professional expertise from outside the business.
Marketing through the internet presents the added complication of understanding how the technology works and therefore, how best to leverage for greater effect.
Paper based marketing may be familiar to many small businesses, though is often more accidental than purposeful without a dedicated marketing department. The best marketing leaflets and newspaper adverts usually pitch to a variety of audiences at the same time, without the message to one market segment distracting from another.
Marketing online certainly allows for greater flexibility of multiple conversations through the same medium, but is just as dependent on the quality of the message, its tone and pitch as any paper based marketing. Radio can use background sounds to supplement a mainly spoken message. Good video can combine these elements, and improve the overall performance of on websites and email promotions.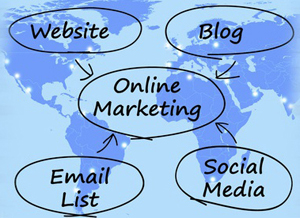 The internet can be a great Leveller, allowing small businesses to punch above their weight, but that ability needs to be developed and worked at, and can so easily be thrown away or wasted by poor technique. All too often, businesses can see themselves shut-out of communications by spam filters, search engines that downplay or ignore pages on your website, or thoughtless navigation on a website that confuses and loses the visitor.
Marketing through the web works best when social media and email marketing integrate seamlessly with a website presence to facilitate the best of conversations between businesses and their customers, usually developed offline. Simply Better It understands how the internet technologies work, and how they should be used to extend the reach of offline business relations to the online world. Above all, we help to demystify online marketing, cut through the hyperbole, and let the personality of a small business speak to their customer base when they're not in front of them by simply using technology better.